Morning Yoga – 75 mins
We are passionate about Yoga's impact on YOUR life.
Our classes relax both Body and Mind.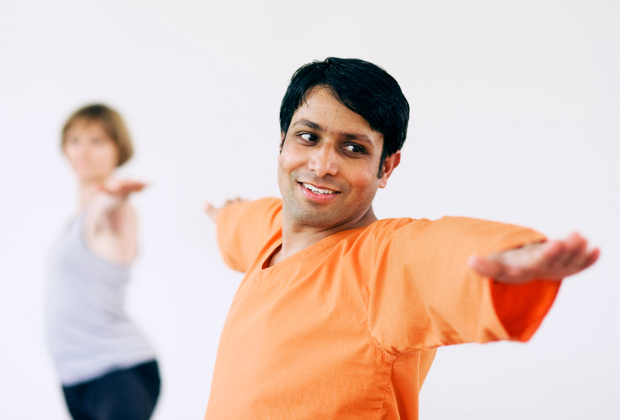 Morning Yoga Classes
Thursdays – 10 – 11.15am
Easier Intermediate – For those with some yoga experience
£10
or £11 Pay at the Door
or book 8 week session (£72). Phone Jennifer 07966912953 to book your place.
*not suitable during pregnancy
…………………………………………………………………………..
Sundays – 11.15am – 12.30pm
Mixed ability – Suitable for any level including beginners
£10
or £10 Pay at the Door
…………………………………………………………………………..
Perfect when you want an extra class during the day time.
Keshav Rupakheti teaches the Thursday Day Time Yoga Class.
Keshav Rupakheti or Jill Hogan teach the Sunday Yoga Class
If you are unsure which class is for you, feel free to chat to Keshav or Jennifer, they will find the right class for you.
Book Online
Book a yoga class through our schedule and online booking system.
Book your place
26 January 2019 – 45 mins Express Yoga Class – with Keshav Rupakheti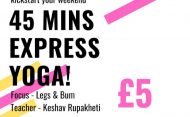 Time: 10.30am - 11.15am
Price: £5
A fast and Affordable class to kickstart your weekend!
Hear about our New classes and Events. Sign up for our Newsletter