Kids Yoga
Online classes on Vimeo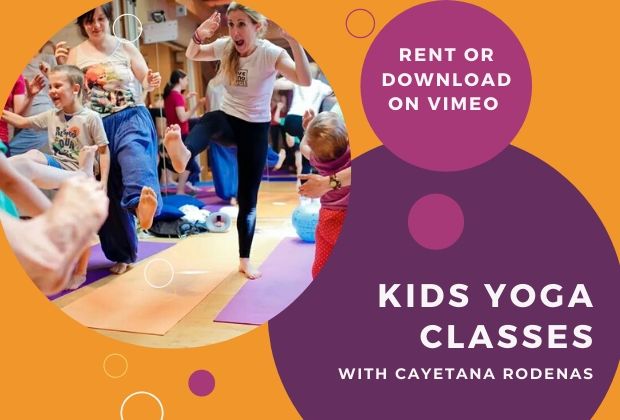 Yoga for Kids classes with Cayetana Rodenas from Yoga&Kids
Available to rent or download from Vimeo
In association with Namaste Yoga Centre
Yoga for Children and Young Adults
We provide Yoga Classes for Kids at our centre about once a month on a Saturday or Sunday.
Sammia McCamphill teaches the Yoga for Children Classes.
Next Yoga for Kids class….
Yoga for Kids
Sunday TBC
2-3pm
£8
Kids ages 5 – 10
…………………………………………
During this fun filled yoga session your child will complete a full yoga session of tuning in
> warming up
>practicing postures
>playing yoga games
>breathing activities
>relaxation.
Suitable for children aged 5-10
To book please contact Sammia: [email protected].
Kids Yoga must be booked and paid for in advance: 1hr class: £8.00
Book Online
Book a yoga class through our schedule and online booking system.
Book your place
Sept 2022 – Yoga for Kids Teacher Training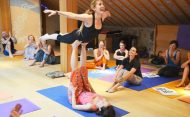 Time: Fri 1-5pm, Sat 9am-6pm, Sun 9am-4pm
Price: £430 Early Rate
In person Yoga for Kids Teacher Training
Hear about our New classes and Events. Sign up for our Newsletter