Open Monday 24 May 2021
We have reduced capacity for Spring 2021 – to allow for 2m distancing.
Holidays – Mon 12 July to Thurs 15 July 2021 inclusive
Showing the single result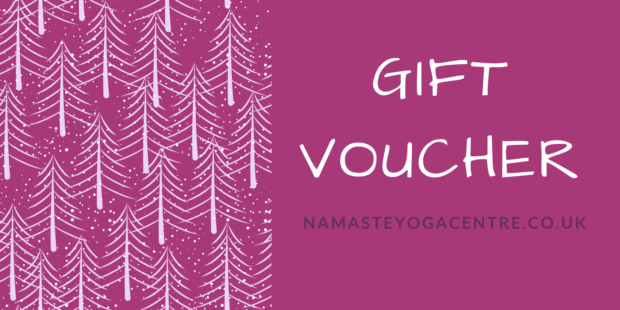 Book an Eight Week Session
You can now buy a Gift Voucher for £30 or £50 or £64 here (1st 3 on drop down menu)
If you wish to buy a Gift Voucher for any other amount, please email jennifer@namasteyogacentre.co.uk or 07966912953
Next 8 week Block starts Spring 2021.
Please contact Jennifer 07966912953 to be added to waitlist Current students and those on the wait list get priority. In the meantime, please check out our online yoga classes on Vimeo.
1. Pay per Class – book into a class (above)
Book yourself into single yoga classes using our Schedule & Booking system above.
Classes are non-refundable and non-transferable.
Please pick the date carefully.
Bookings can only be changed 48 hours or more before your scheduled class.
Please note that a booking can only be changed ONCE.
Please phone Jennifer 07966912953.
Namaste, Jennifer and Keshav
2. Eight Week Block booking
If you prefer to secure your place in a particular class each week, then the 8 week session may suit you better. It has the advantage of being better value too.
You can also book by phoning Jennifer on 07966912953.
All classes are non-refundable and non-transferable.
1 class per week for 8 consecutive weeks. Classes do not roll over.