Level 4 Yoga (75-90mins)
Our most advanced yoga class.
Your teacher will guide and support you into more advanced yoga poses including head stands and balancing poses.
With Yogic breathing and relaxation at the end of the class so that you leave feeling revived.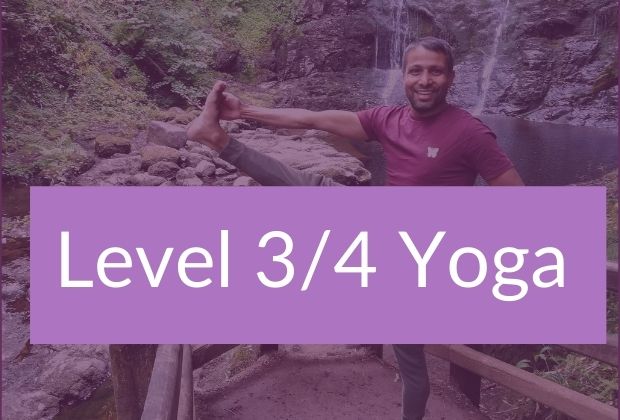 Level 4 Yoga Classes – A Yoga Workout
Level 3/4 :
Monday at 6.50pm – 8.05pm
Tuesday at 6.50pm – 8.05pm
Tuesday at 8.20pm – 9.35pm
Wednesday at 6.50pm – 8.05pm
Thursday at 6.50pm – 8.05pm
*You will need to have attended at least 6 months of regular yoga classes to do this level.
Each class is 75 minutes.
Mats are provided.
*not suitable during pregnancy
…………………………………………………………………………..
£11 online/ £12 drop in
or £75 – 8 weeks – book here
…………………………………………………………………………..
Please text Keshav on 07790355546 to check that we have space and to reserve your place or email [email protected]
Book Online
Book a yoga class through our schedule and online booking system.
Book your place
Sept 2022 – Yoga for Kids Teacher Training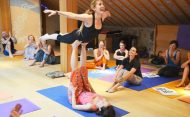 Time: Fri 1-5pm, Sat 9am-6pm, Sun 9am-4pm
Price: £430 Early Rate
In person Yoga for Kids Teacher Training
Hear about our New classes and Events. Sign up for our Newsletter