Things we find useful, insightful and yummy and wanted to share…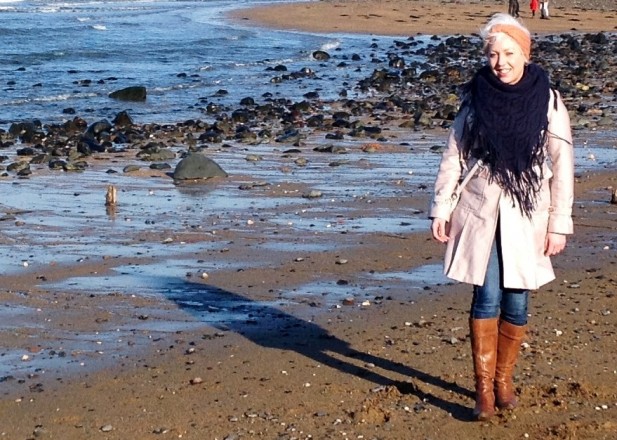 Yoga Insight by Yoga student Angela McArdle
I remember my frustrations on the mat, unable to lift my heavy body up in to the wheel pose!
I so wished I that could gracefully curve my spine, raise my hips and see the world from a new perspective.  Others could do it, so why not me?
Then I went on the Namaste retreat to Fermanagh.  A weekend of yoga, meditation and relaxation with Keshav.  I was determined that by the Sunday evening I would have mastered the wheel pose and I did!
I realised that I was being far too ridged and that I just needed to relax in to it.  And to breath into it.
I also realised that whenever I am clear about my intention and then relax and trust myself then I just know that I am capable of achieving anything.
I now always try and set intentions for my practice… On and off the mat.
Angela McArdle
Business Coach
---

Herby Pea Soup
We aren't known for following rules in our house and this is true for meal times too.
We often rummage up quite unique, and mostly yummy, dishes using whatever we happen to find in our fridge or store cupboard.
Not all them are worth sharing, but sometimes we do magic up something lovely.
If you like peas, then you'll love this recipe.
Ingredients:
2 Cups Frozen Peas
2/3 Celery sticks  – chopped
1 or 2 Garlic cloves – finely chopped
2 tbsps Rice
Herbs to taste (Thyme, Sage, Rosemary)
Salt & Pepper to taste
Optional – Veg or Chicken stock
Method:
Heat a little oil in a medium sized pot
Add the celery and garlic and soften for a few minutes
Add the rice, peas and herbs
Add 4-5 cups of water (depending on how thick you like the soup)
Add veg or chicken stock if desired ( I used 1 tsp of Swiss bouillon reduced salt)
Bring to the boil and simmer for 25 minutes
Blend until smooth
We served this great soup with Spelt bread.
It freezes really well too.
Enjoy!
Jane Mc Clenaghan from Vital Nutrition says…"Sounds fab. A perfect store cupboard soup. Frozen peas are a good source of protein, making this a slow release meal. Try replacing rice with quinoa for a little added protein boost to make a really low GI dish."
---
Book Online
Book a yoga class through our schedule and online booking system.
Book your place
ONLINE – JUNE 2021-Yoga for Kids Teacher Training with Yoga&Kids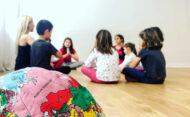 Time: Friday 3-6pm, Saturday 12-3pm, Sunday 12-3pm
Price: £260
3 - day course, mainly practical with some theory, in which you will experience how to be a kid again and connect with your inner child
Hear about our New classes and Events. Sign up for our Newsletter