Namaste Kitchen – Roti Flat Bread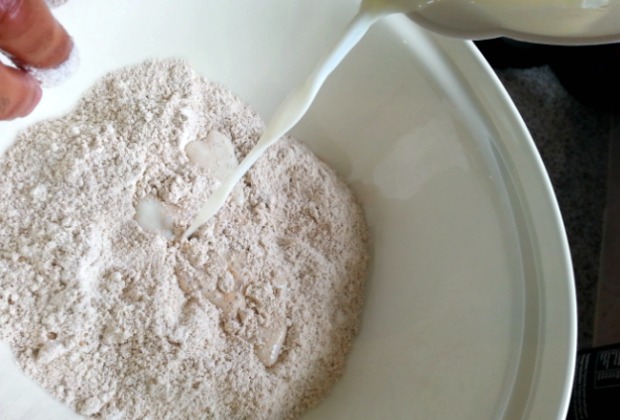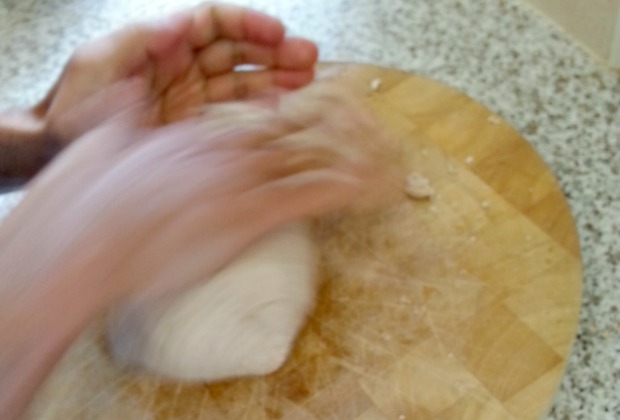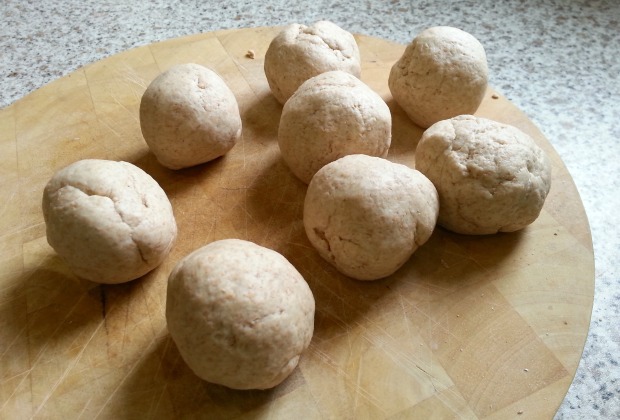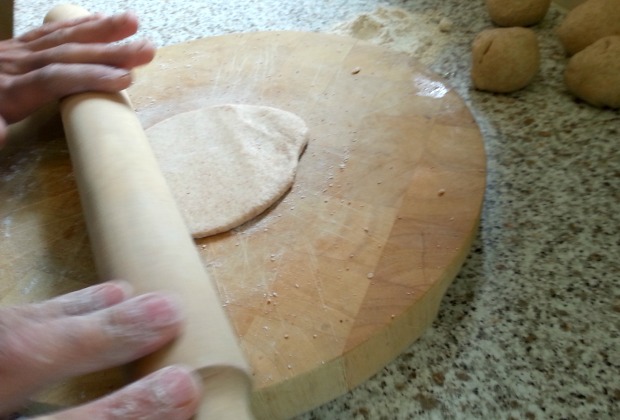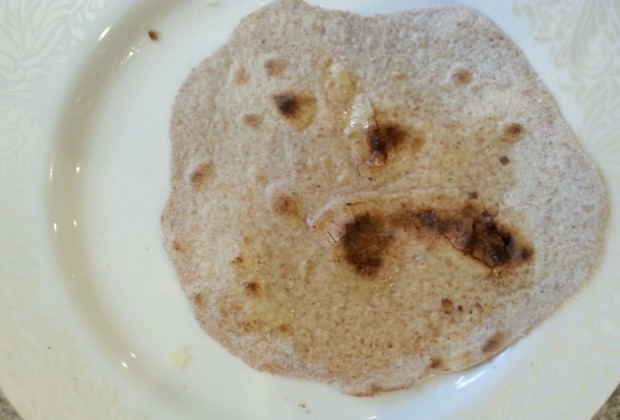 Roti – Nepalese Flat Bread
With Spelt Flour
This is Nepalese Bread.
It is often eaten as an alternative to the usual rice and is served with Dal and a vegetable side dish.
It is really easy.
Ingredients:
300g  Flour (we used Organic Wholegrain Spelt Flour)
200ml Milk/Water (100mls of each) or just water
Pinch Salt (if desired)
Method:
Use a big mixing bowl
Add the flour
Add most of the the liquid (don't add it all-keep a little back as your flour may not be thirsty enough for it all!)
Use your hands like a claw to mix the flour and water together until blended
It should come together to make a dough (not too wet)
Knead for a few minutes
Divide into 8 equal portions
Roll each portion into a ball shape
Using a rolling pin, roll each ball into a flat disc (quite thin)
Use a gridle or frying pan. Heat the pan on a medium heat
Cook each disc on the DRY pan pressing down any air bubbles that happen
Cook both sides until toasted and golden
Eat immediately!
Great with butter and honey!
or as an alternative to rice with your curry
Namaste And Enjoy!
You might like Namaste Nepalese Kitchen – Jaulo
You might also like Namaste Nepalese Kitchen – Khir
Book Online
Book a yoga class through our schedule and online booking system.
Book your place
Sept 2022 – Yoga for Kids Teacher Training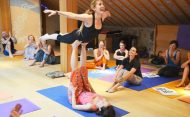 Time: Fri 1-5pm, Sat 9am-6pm, Sun 9am-4pm
Price: £430 Early Rate
In person Yoga for Kids Teacher Training
Hear about our New classes and Events. Sign up for our Newsletter