Coconut Almond Healthy Cookie Bites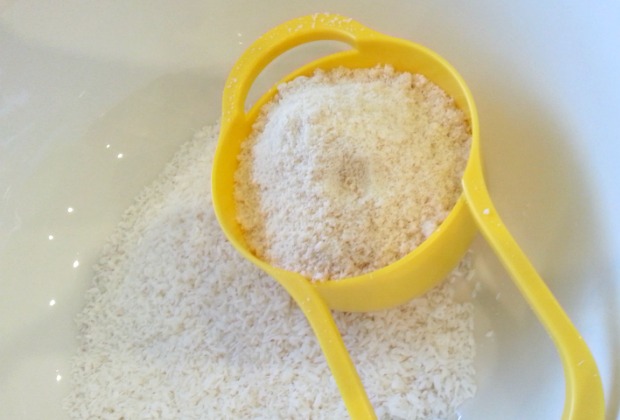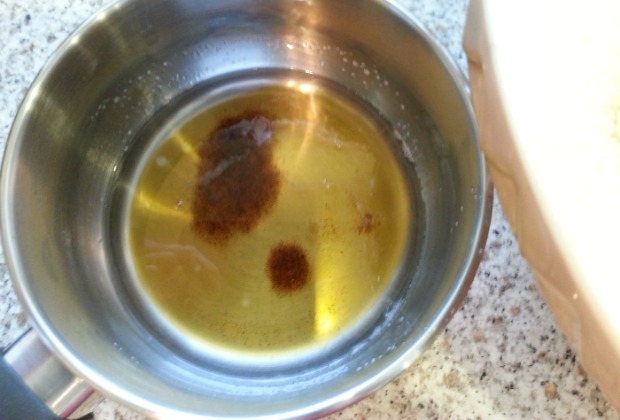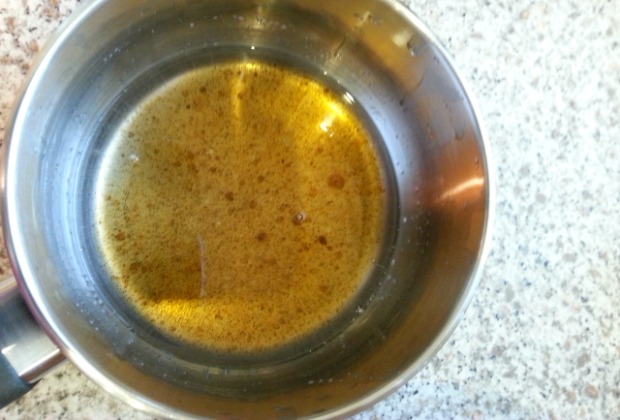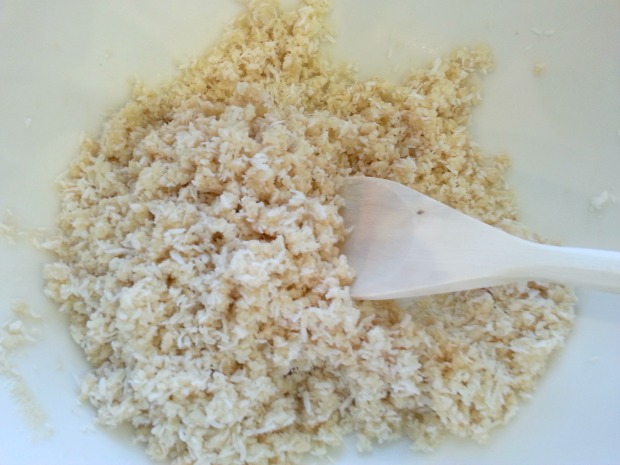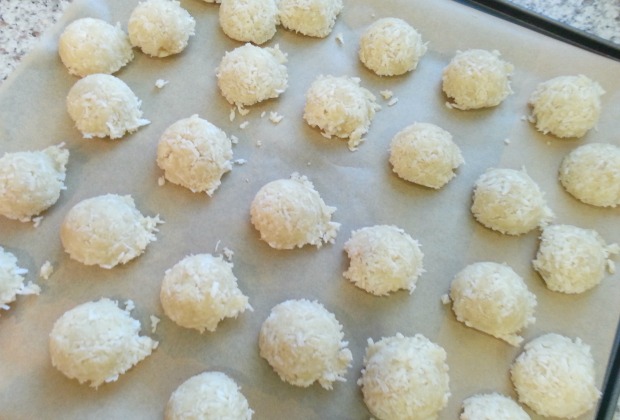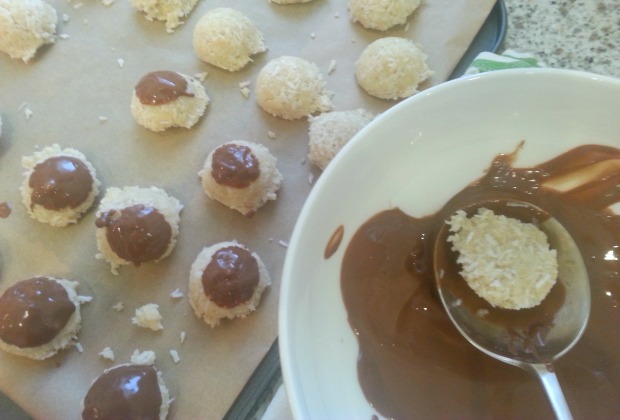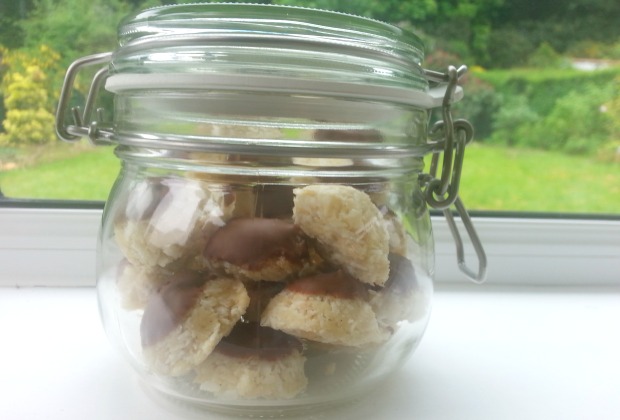 Coconut Almond  Cookie Bites
Delicious, Raw, Gluten free, Egg free, Healthy and Nutritious treats!
A brilliant present for friends and family.
And it is really easy.
Ingredients:
1 Cup/100g   Desiccated Coconut (unsweetened)
1 Cup/100g   Ground Almonds (Almond meal)
1/4 Cup/50g   Coconut Oil (Organic Virgin would be good)
2 Tbsps   Maple Syrup
1 Tsp  Vanilla Bean Paste
Method:
Use a big mixing bowl
Add the Desiccated Coconut and Ground Almonds
In a small pot gently melt the Coconut Oil
Add the Maple Syrup and Vanilla Bean Paste to the melted coconut oil
Shake the pot or whisk until the wet ingredients and blended together
Add the wet ingredients to the dry and mix together until all the liquid is absorbed (make sure that all the dry ingredients have been coated)
It should all stick together when pressed (and not be too wet)
To create each cookie bite:
Using a 1/2 Tablespoon measure (or any small container like an ice cube tray) press the mixture into the spoon and then push out onto a tray lined with parchment paper or a plate
You should have enough for 30 small portions
Put the tray/plate into the fridge or freezer to allow the cookie bites to set
After just 10 minutes or so, your Coconut Almond Healthy Cookie Bites are ready to eat!
Chocolate topping:
These cookie bites are even more delicious topped with chocolate!
Simply melt your chocolate of choice over a bain marie and take the bowl of the heat when all the chocolate is melted. Allow to cool slightly
Using a deep spoon, dip your cookie bite into the spoonful of chocolate and set back on the tray/plate to set.
That's it!
Keep your Coconut Almond  Cookie Bites in a sealed container in the fridge or even in the freezer.
They are absolute delicious and taste very similar to bounty bars!
Namaste And Enjoy!
You might like Namaste Nepalese Kitchen – Jaulo
You might also like Namaste Nepalese Kitchen – Khir
Book Online
Book a yoga class through our schedule and online booking system.
Book your place
Sept 2022 – Yoga for Kids Teacher Training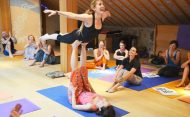 Time: Fri 1-5pm, Sat 9am-6pm, Sun 9am-4pm
Price: £430 Early Rate
In person Yoga for Kids Teacher Training
Hear about our New classes and Events. Sign up for our Newsletter