Jennifer Walsh-Rupakheti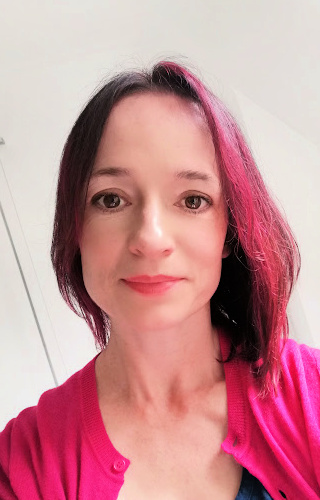 Co-Founder and Co-Owner of Namaste Yoga Centre & Office Manager
Husband and wife team, Keshav Rupakheti and Jennifer Walsh-Rupakheti founded Namaste Yoga Centre in 2003.
Jennifer co-ordinates and manages the busy centre.
She has 20 years experience of yoga and is qualified and experienced in yoga, meditation and in complementary therapies.
Jennifer can assist and advise on the best class or therapy for you.
Jennifer is a graduate of The National College of Art and Design in Dublin (1999), The Academy of Oriental Medicine (2005), Dublin, with Diplomas in Advanced Neurovascular TuiNa and TuiNa massage. She is qualified in Yoga (2003), EFT, Counselling, Herbal Medicine and Health Food retailing (2005).
Read Yoga Memories by Jennifer
Follow Jennifer on Instagram @jenniferwalshrupakheti
Book Online
Book a yoga class through our schedule and online booking system.
Book your place
Sept 2022 – Yoga for Kids Teacher Training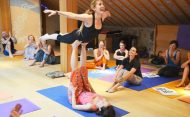 Time: Fri 1-5pm, Sat 9am-6pm, Sun 9am-4pm
Price: £430 Early Rate
In person Yoga for Kids Teacher Training
Hear about our New classes and Events. Sign up for our Newsletter