Things we find useful, insightful and yummy and wanted to share…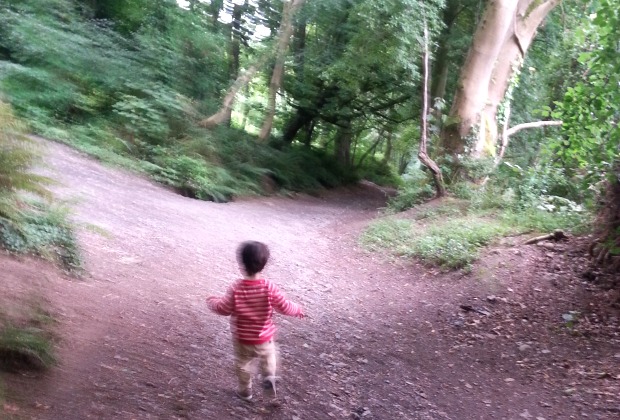 Leap
By Emma Docherty
Every month, I lift 3 cards from my Angel Oracle deck; two cards acknowledge my present self and a third card acts as my challenge for the month ahead. This month's challenge card was L​eap of Faith,​ and it got me thinking a​lot a​bout how often we cultivate faith in ourselves.
So I asked around. I talked to friends, family and even looked inwards. Pretty quickly I realised just how little self­ faith we have! It's as though we have developed a default setting to doubt our capabilities. Take our yoga practice for example; how often do you find yourself doubting that you can achieve a complex a​sana or even touch your toes? How many times have you heard people claim "I could never go to yoga, I'm not flexible at all." when the reality couldn't be further from the truth! And of course it isn't just on the yoga mat, we doubt ourselves in all other areas of our lives. But why?
Patanjali explains to us in the Y​oga Sutra t​hat unless we work on having faith in ourselves, we will be unable to transform. If we can focus on practicing and cultivating self­love, self­respect, and self­faith, we can experience love and happiness in abundance. Looking closely at the words used; w​ork, transform, practice, cultivate, we are reminded that our lives are a journey towards a destination and that we should e​xperience t​hat journey to the fullest. Faith leads to courage and courage leads to love.
I fully encourage you to pay attention to how many times you doubt yourself in the next few weeks and focus on replacing that doubt with a positive message to yourself. Y​ou are enough, just as you are! T​ake a leap of faith as often as you can; attempt that pose you've been avoiding, hold it for just a few seconds longer than you think you can, push yourself that inch further, and most importantly, congratulate yourself when you do. I hope you will find it as liberating as I did.
I recently read a wonderful Japanese saying. It goes;
Fish live in streams
Birds nest in trees
Human beings dwell
In warm hearts.
---

Mindful Eating
by Emma Docherty
It's no secret that nutrition and yoga go hand in hand, so when Jill Hogan organised the "Food for thought" workshop with the wonderfully inspirational Swami Purnananda Puri, signing up was a no­brainer.
A beautiful morning set the scene for the weekend ahead. As sunlight streamed through the windows into the Namaste yoga room, the Swami greeted everyone entering with a welcoming smile and handed us a self­questionnaire to complete.
I can safely say I was one of many who looked for the extra writing space when I saw the first question on the form; "What are your stresses in life?" .
I filled in the questionnaire, easily ruffled by self­criticism. Sure, I am a healthy eater but I also love wine, chocolate, cheese, and probably too much salt. On top of that, I snack. I don't "graze" on almonds, I snack on things that give me a 5 minute delight followed by 3 hours of guilt. "​Okay, after this square I'll have no more chocolate for the rest of the month."​Wait, didn't I say the same thing last Sunday?
The Swami's talk addressed all of these things and more. He roamed through the various topics of nutrition, stress, hydration, snacking, food groups, and more; touching on each with an array of science, humour, and philosophy that reminded me in spite of our mischievous diet at times, we are only human and we all do bad things from time to time like comfort eat, drink a bit too much, and so on. The talk encouraged us to listen to our bodies and learn to understand and respect our food in order to keep our bodies (our vessels) healthy and strong while we are here on this planet. Beautiful.
Following the talk we worked through a series of Pranayamas and Asanas; all aimed at promoting a healthier digestive system. With each Pranayama and Asana, the Swami gave a full explanation of the benefits and for what ailments they could help alleviate. Although the yoga was slow paced, it was thorough and tough. There was plenty of time to stabilise in each pose, breathe and push farther; and if you didn't push, you can be sure that the Swami pushed you further if he thought you could go the distance.
Ending the practice with closing talk, I left the workshop feeling light and lifted. Swami Purnananda has a power with his words that can invoke thoughts in your mind for days. One of the main takeaways for me was the consideration of not the food itself that I consume, but the surroundings in which I consume. We spend so much of our time rush eating, doing 3 things at once, watching violent tv shows or news reports at dinner time. All these things create imbalance for our energy body.
Eat all the salads and quinoa you like, but if you do it with misaligned energy, then the benefit in what you eat is lost. Instead, let's put mindfulness into our food. Let's make a controlled effort to focus our thoughts and intentions to the food that we grow, buy, prepare, cook and eat. Enjoy the time that you have to sit down with friends and family for a meal. Pay attention to the flavours that you are tasting and give thanks to Mother Earth for blessing us with such wonderful nutritious foods.
From all the attendees, a huge thank you to Namaste, Jill and Swami Purnananda for this workshop!
---
Book Online
Book a yoga class through our schedule and online booking system.
Book your place
Feb 2020 – Yoga for Teens Teacher Training with Cayetana Rodenas from Yoga&Kids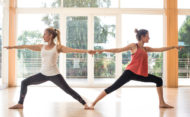 Time: Fri 1pm - Sunday 5.30pm
Price: £400
3 - day course, mainly practical with some theory, in which you will experience how to be a kid again and connect with your inner child
Hear about our New classes and Events. Sign up for our Newsletter