Namaste Events in 2019 …
Coming up in Spring 2019…
Everyone is welcome to attend any of our events, you don't need to be a Namaste student.
Click on the Event to find out more about it.
Please book into each event as soon as you can. Phone/text Jennifer 07966912953
Prepay options are available for some events, please check details.
Namaste, Jennifer and Keshav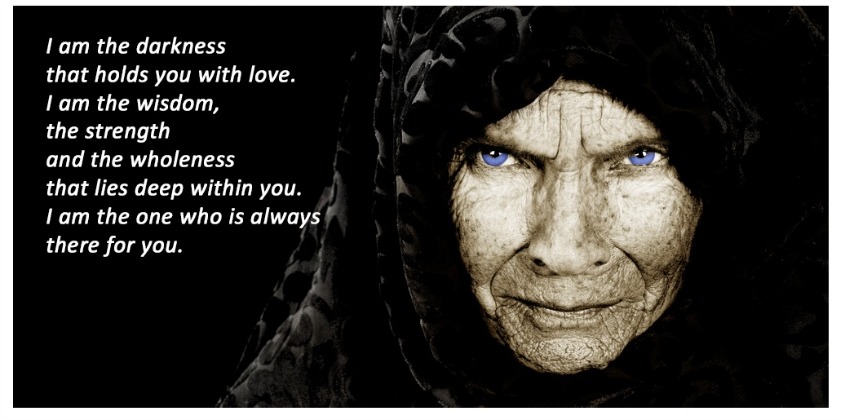 MEETING THE CRONE
Workshop with author and healer Miranda Gray
Namaste Yoga Centre & Clinic
265A Ormeau Rd, Belfast
BT7 3GG
Friday April 6th, 2018
9.30am-5.30pm
£130
All women welcome !
……………………………………………
This is a workshop about the Crone – who she is, what she brings to us and how we can embrace her gifts, whatever our physical stage of life.
In the workshop we meet her through story-telling and lie in her dark cave to restore our energies.
We open to her energies in a new Crone Blessing from Miranda. And we bring her wisdom into the world to guide us and others by creating wisdom cards.
When the world is too busy, too stressful and too noisy, we simply meet the Crone in the stillness of our soul.
Just for one day,
stop,
turn inwards,
and listen for the Crone within you.
Join us for a beautiful Crone day.
Facilitated by Mayella Almazan
For more information, visit her webpage
http://yosoygaia.com/meeting-the-crone-belfast-2018/
---
Happy Hips Yoga Workshop
Saturday 17 February 2018
10.30am – 12.30pm
£25
Please pay before Friday 02 Feb 2018
Pay any teacher at the centre or by bank transfer
Thank you,
Jennifer & Keshav
jennifer@namasteyogacentre.co.uk
………………………
Loosen up your hips this February 2018!
A full body workout with special attention to releasing restriction from the lower back and pelvis.
Have you been doing yoga regularly for 3 months or more?
Then this class is suitable for you.
If you are injured or recovering from illness and not sure if this class is suitable for you – please contact us on 07966912953
Please book your place. Prepayment is required to hold your place. Either by bank transfer or cash.
………………………
Keshav Rupakheti
Founder, Owner & Principal Yoga Instructor of Namaste Yoga Centre, Belfast, UK
"Yoga is a life long Journey" Keshav Rupakheti
Watch Keshav being interviewed on 'Voices of the New Belfast'.
Highly accomplished in many aspects of Yoga, Keshav provides professional training of the highest quality. His vibrant and dynamic approach to yoga ensures that his classes are highly energetic and fun-filled. Keshav teaches the Beginners and Intermediate Yoga classes at the centre plus the Saturday Workshops and his unique meditation classes.
Keshav studied Yoga full time with Swami Sachidananda Vishuddha Dev in Nepal specialising in Yoga postures (asanas), breathing techniques (pranayama), meditation, yogic cleansing and yoga therapy. He has been teaching professionally since 1997.
Read "It's a Yoga Life " by Keshav Rupakheti
---
Book Online
Book a yoga class through our schedule and online booking system.
Book your place
May 2019 – Yoga for Kids Teacher Training with Cayetana Rodenas from Yoga&Kids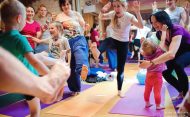 Time: Fri 1pm - Sunday 6pm
Price: £400
3 - day course, mainly practical with some theory, in which you will experience how to be a kid again and connect with your inner child
Hear about our New classes and Events. Sign up for our Newsletter