Namaste Events in 2020…
Everyone is welcome to attend any of our events, you don't need to be a Namaste student.
Click on the Event to find out more about it.
Please book into each event as soon as you can. Phone/text Jennifer 07966912953
Prepay options are available for some events, please check details.
Namaste, Jennifer and Keshav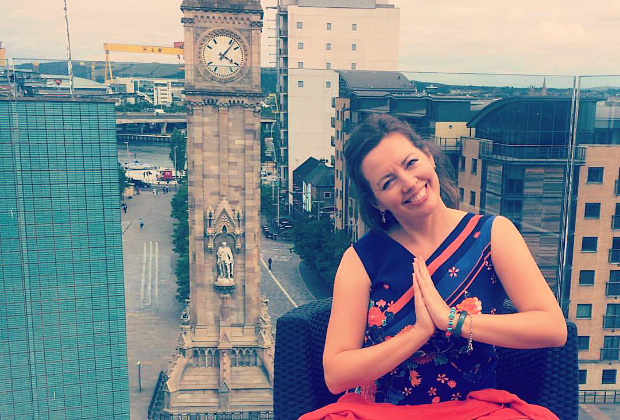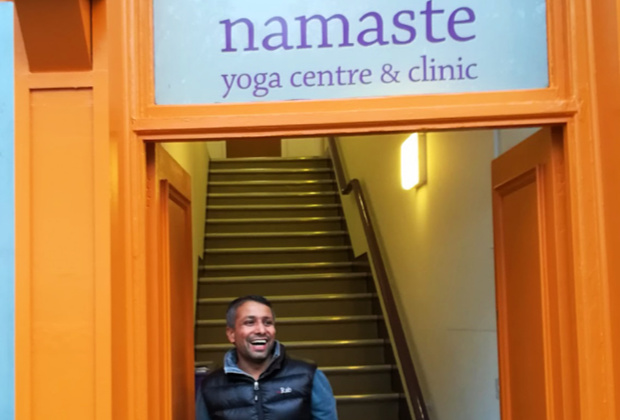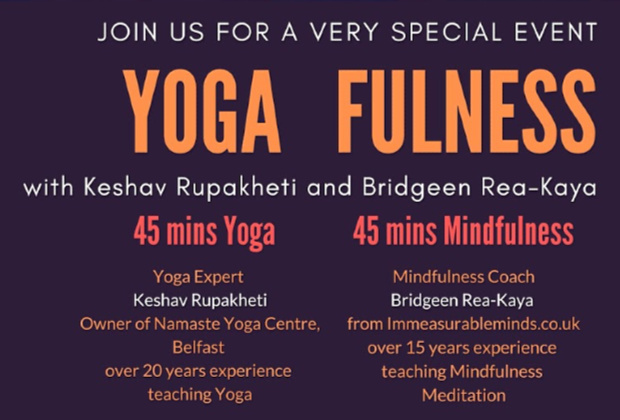 Yoga Fulness
with Keshav Rupakheti and Bridgeen Rea-Kaya
45 mins Yoga & 45 mins Mindfulness Meditation
Saturday 19 January 2019
10.30am – 12 noon
£18
…………………………………….
A Special Event
We have been asked to do an event like this so many times. And here it is!
Yoga and Mindfulness together at the same workshop!
2 of Northern Ireland's finest have come together for this unique workshop.
Keshav Rupakheti, Owner, Director and Principal Yoga instructor of Namaste Yoga Centre. With over 20 years experience teaching Yoga and training Yoga instructors.
Bridgeen Rea-Kaya, Mindfulness Coach, Owner of Mindfulness company Immeasurableminds. With over 10 years experience teaching Mindfulness Meditation and Mindfulness practices.
45 minutes of Yoga followed by 45 minutes of Mindfulness meditation.
You do not need any experience of Yoga or Mindfulness to attend.
Totally suitable for Beginners.
Please wear suitable clothing such as sports gear and bring warm clothes to put on during the Mindfulness session.
Please book your place via our schedule and bookings page or by leaving in the only at the Namaste Yoga Centre.
---
Yoga Workshop with Keshav Rupakheti
Saturday 12 may 2018
10.30am – 12.30pm
£25
*please prepay by  Friday 04 May
Suitable for any student with 6 months or more Yoga experience
……………………….
Keshav Rupakheti
Founder, Owner & Principal Yoga Instructor of Namaste Yoga Centre, Belfast, UK
"Yoga is a life long Journey" Keshav Rupakheti
Watch Keshav being interviewed on 'Voices of the New Belfast'.
Highly accomplished in many aspects of Yoga, Keshav provides professional training of the highest quality. His vibrant and dynamic approach to yoga ensures that his classes are highly energetic and fun-filled. Keshav teaches the Beginners and Intermediate Yoga classes at the centre plus the Saturday Workshops and his unique meditation classes.
Keshav studied Yoga full time with Swami Sachidananda Vishuddha Dev in Nepal specialising in Yoga postures (asanas), breathing techniques (pranayama), meditation, yogic cleansing and yoga therapy. He has been teaching professionally since 1997.
Read "It's a Yoga Life " by Keshav Rupakheti
---
Book Online
Book a yoga class through our schedule and online booking system.
Book your place
05 April 2020 – Easter Yoga For Kids with Sammia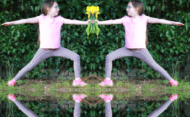 Time: 2pm - 3pm
Price: £8 each
Easter kids yoga class
Hear about our New classes and Events. Sign up for our Newsletter