Yoga at Namaste
What is Yoga?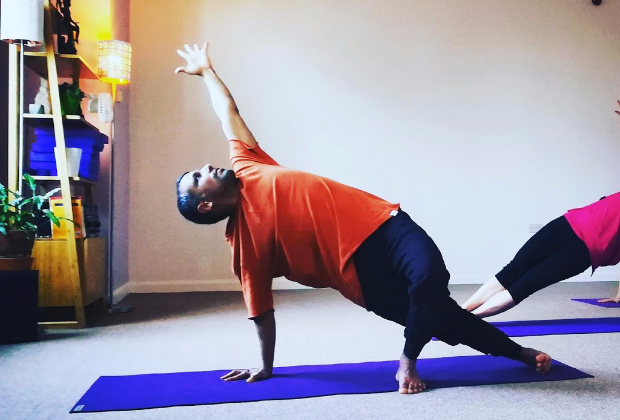 There is no simple answer that explains Yoga fully. This is probably because Yoga cannot be understood through words, it can only be realised through experience.
Yoga is an ancient system which is said to achieve self-realisation, self-love, self acceptance. The union of mind, body and spirit. In fact, that is the literal meaning of Yoga; Union.
Yoga is a personal experience and is what you make of it. Yoga can be a way of life if you so choose. It can provide a beautiful support as you go through life's challenges. It can teach you about yourself. It can show you you.
It can simply be a method of exercise, a way to release tension, a means of Time Out from our busy lives. How far you go with Your Yoga Practice is up to you.
Yoga at Namaste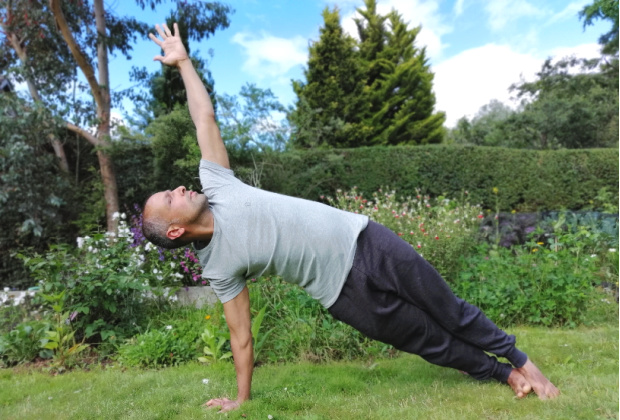 Your Yoga class will provide a perfect mix of : Asanas (physical bodily movement and postures), Pranayama (many of the different yoga breathing techniques) and Yoga Nidra (relaxation and meditation).
These practices are part of Hatha Yoga, one strand of Yoga. In fact, in today's western society, 'Yoga' generally refers to the practice of Hatha Yoga. The most physical and tangible of the all Yoga practices.
The many styles of Yoga that are practised today such as Asthanga, Bikram, Hot, Vinyasa Flow and so on, are styles of teaching Hatha Yoga and not different types of yoga. It is all Yoga.
Our classes are dynamic in style. They are physically challenging. Even the Absolute Beginners class will be challenging for you if you are not accustomed to moving your body. Yoga at Namaste is a workout. You will learn the fundamentals of Yoga, the building blocks of a physical Yoga practice. And you will build on this throughout your months and even years of practising with us, deepening your experience of understanding of yoga in your own personal way.
Check out our Timetable for details of classes, Your Yoga Essentials for what to wear and what to expect and Yoga tips. Namaste
Namaste Yoga Etiquette
Please arrive on time for your class.
Please leave your shoes in the hall way.
Please bring all your personal belongings into the Yoga room with you.
Please remember to be quiet whilst waiting for your class to start. (other classes may be on)
Thank You and Namaste,
Book Online
Book a yoga class through our schedule and online booking system.
Book your place
Sept 2022 – Yoga for Kids Teacher Training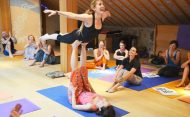 Time: Fri 1-5pm, Sat 9am-6pm, Sun 9am-4pm
Price: £430 Early Rate
In person Yoga for Kids Teacher Training
Hear about our New classes and Events. Sign up for our Newsletter