Yoga Workshop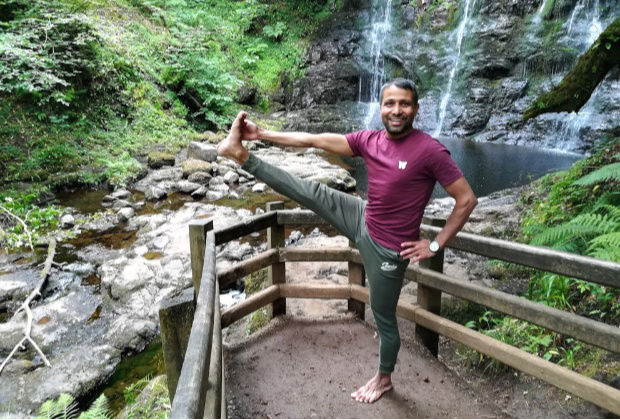 Yoga Workshop
with Keshav Rupakheti
Saturday 01 Feb 2020
10am – 12.15pm
£25
A #fun Yoga Workshop with plenty of Asanas/postures, pair work and fun postures that we don't get to explore in class.
Suitable for Beginners with 6 months experience
………………………………………..
Namaste Yoga Etiquette
Please arrive on time for your class.
Please leave your shoes in the hall way.
Please bring all your personal belongings into the Yoga room with you.
Please remember to be quiet whilst waiting for your class to start. (other classes may be on)
Thank You
Book Your Place
---
CLASS
Yoga Workshop
Date & time
1st February, 2020
10:00 ‐ 12:15
Teacher
Keshav Rupakheti
ONLINE PRICE
£25
PAY AT THE DOOR PRICE
Online booking required
UNAVAILABLE
This Event has expired.