19 Jan 2019 – Yoga Fulness with Keshav and Bridgeen
Time: 10.30am - 12noon
Price: £18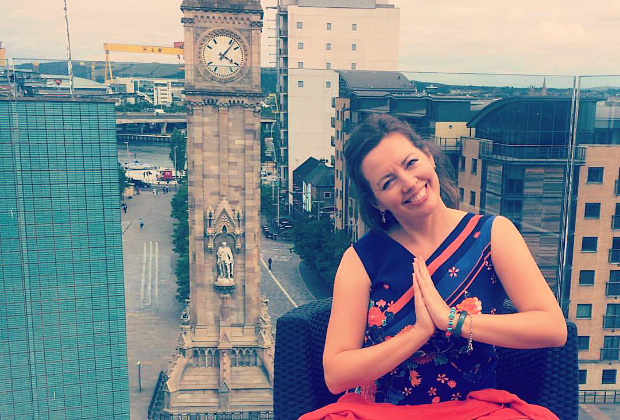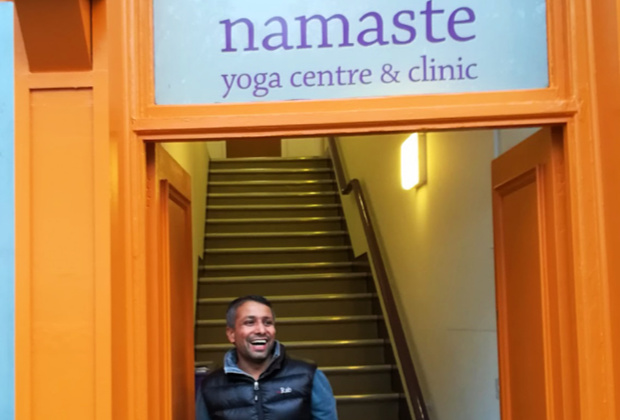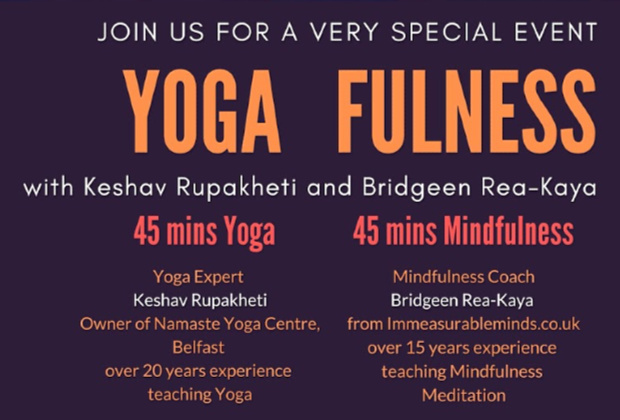 Yoga Fulness
with Keshav Rupakheti and Bridgeen Rea-Kaya
45 mins Yoga & 45 mins Mindfulness Meditation
Saturday 19 January 2019
10.30am – 12 noon
£18
…………………………………….
A Special Event
We have been asked to do an event like this so many times. And here it is!
Yoga and Mindfulness together at the same workshop!
2 of Northern Ireland's finest have come together for this unique workshop.
Keshav Rupakheti, Owner, Director and Principal Yoga instructor of Namaste Yoga Centre. With over 20 years experience teaching Yoga and training Yoga instructors.
Bridgeen Rea-Kaya, Mindfulness Coach, Owner of Mindfulness company Immeasurableminds. With over 10 years experience teaching Mindfulness Meditation and Mindfulness practices.
45 minutes of Yoga followed by 45 minutes of Mindfulness meditation.
You do not need any experience of Yoga or Mindfulness to attend.
Totally suitable for Beginners.
Please wear suitable clothing such as sports gear and bring warm clothes to put on during the Mindfulness session.
Please book your place via our schedule and bookings page or by leaving in the only at the Namaste Yoga Centre.
Book Online
Book a yoga class through our schedule and online booking system.
Book your place
Sept 2022 – Yoga for Kids Teacher Training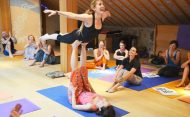 Time: Fri 1-5pm, Sat 9am-6pm, Sun 9am-4pm
Price: £430 Early Rate
In person Yoga for Kids Teacher Training
Hear about our New classes and Events. Sign up for our Newsletter