2021 – Yoga for Teens Teacher Training by Yoga&Kids
Time: Fri 1pm - Sunday 5.30pm
Price: £450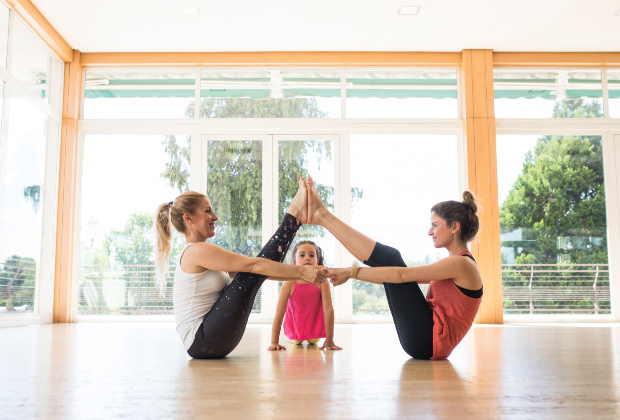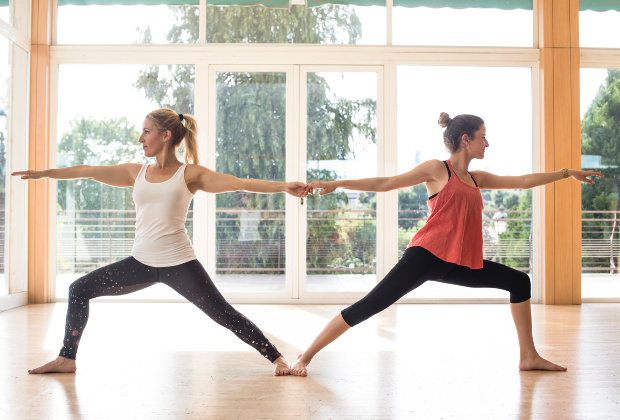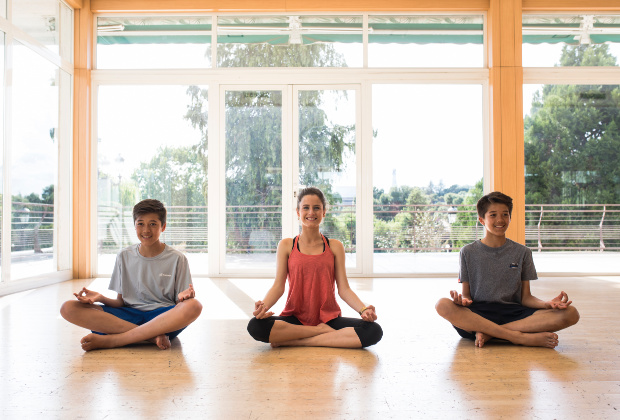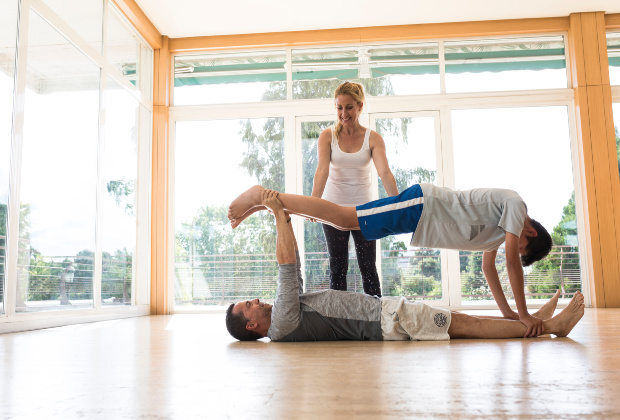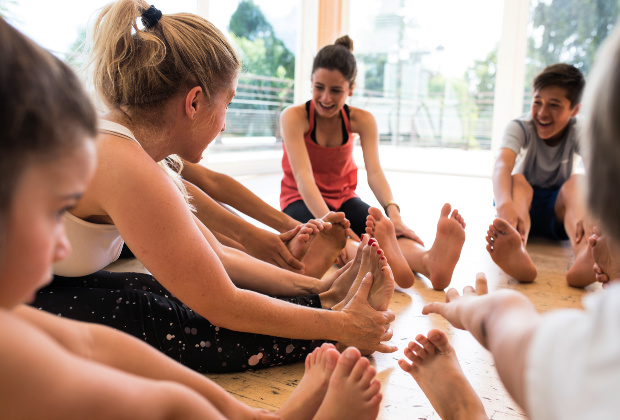 3-Day Yoga for Teens Teacher Training
Friday  – Sunday 2021 (Date-To-Be-confirmed)
​£450 – Full tuition
£400 – Early Bird –
BOOK > £100 deposit is required to secure your place – Please pay via our bookings page.
……………………………..
Book Yoga For Kids Teacher Training as well and pay £700 for both!
……………………………..
Email [email protected]
The Approach
This training has a holistic approach to teaching yoga; designed by Cayetana Rodenas, founder and owner of Yoga&Kids.
The focus is to connect with each child and young person. To acknowledge them, honour them, respect them and value them.
In this course, you are encouraged to connect with yourself as a teenager and to feel compassion for yourself.
Whether teaching kids or teenagers, you are asked to be your authentic self and teach from the heart.
It is preferred that participants have at least 1 years experience of regular attendance at a yoga class and have developed their own yoga practice.
The Course
#Yoga for Teens
This Teacher Training is a 3-day course, mainly practical with some theory, in which you will experience and learn how to teach Yoga to teenagers, ages 13 – 17 years old.
The course will cover Yoga Poses & Asanas, as well as Meditation Techniques, together with other practices.
You will receive the tools and learn how to address and manage the constant change in behavior and feelings of teenagers, in order to approach them in a confident and friendly way and connect with them.
Participants in this course must have previous experience in yoga
In this training you will receive the tools, knowledge and confidence to become a professional Teens Yoga Teacher, as soon as you complete the course.
You will be provided with a fully comprehensive manual for you to keep, as a long time reference to creating your classes and getting the inspiration for your teachings.
Schedule
Friday 13:00 – 17:00
Saturday 09:00 – 18:00
Sunday  09:30 – 17:30
Course Content:
Yoga postures and adjustments for different levels
Yoga games and group dynamics for teenagers
Partner yoga
Acroyoga techniques
Massage techniques
Breathing exercises
Chair yoga
Basic yoga philosophy
Still and active meditation
Mudras
Chakras and energy centers
Sequencing of yoga classes for teenagers
Who Should Attend:
This course is particularly suited to Yoga teachers.
And also to those who are already working with teenagers such as social work, school teachers etc
Yoga teachers and yoga students who LOVE children
Preschool & school educators
Physical education and health education teachers
School or family counselors
Child psychologists
Social workers
Occupational therapists
Physical therapists
Camp counselors
Recreation directors
Pediatricians
Any other professionals who regularly work with children
This course is certified by the Yoga Alliance International, YAI, and it qualifies you to teach Kids Yoga anywhere in the world
About Cayetana Rodenas
"I'm very excited that we are able to go to Belfast. I have given training in
various countries and I have seen how this discipline is having an excellent reception in yoga centers, sports centers, training centers or schools, as parents are increasingly better informed and ask for these type of disciplines after realizing the benefits they bring to the development of their children, including the improvement in some common disorders at
those ages and at this point in time that we live in"  Cayetana.
Yoga&Kids founder, Cayetana, was born and raised in Madrid, Spain.
Since a very young age she got involved in different Performing Arts, studying Drama, Song and dance. She also studied Education and worked as a Drama & Dance Teacher for several years. Nowadays, she makes good use of everything when teaching kids and grown-ups.
Later on, Yoga came into her life, when she was living in Australia, practicing Hatha and Ashtanga yoga, when she decided to become a yoga teacher. After her oldest daughter was born, she wanted to practice yoga together so she completed her first Kids Yoga Teacher Training with Marsha Wenig and later on The Radiant Child Yoga Program with Shakta Kaur Khalsa.
She came back to her hometown and opened a yoga studio where she was teaching Hatha, Vinyasa and Dynamic styles of Yoga, as well as Yoga for Kids, Pregnancy Yoga and Mom&Baby Yoga. Soon after that, she had the oportunity to work as a trainer with and international kids teacher training company, where she spent six wonderful years traveling and training teaching in different countries and imeeting wonderful people from all over the world!
Cayetana starred in a TV program in Spain, introducing the Yoga section and she is currently in the process of completing another project that will be broadcasted soon!
After all this years of experience, she decided to create the Yoga&Kids Teacher Training program for teachers, educators, parents, physiotherapists, or any person who wants to bring the joy and benefits of yoga to every kid in the world.
Cayetana is a certified Unnata Aerial Teacher Trainer and also completed a Thai Massage Expert training. She is always learning new things, acquiring new knowledge, so she can keep evolving and growing as a teacher and share it with her students.
All her passion for Yoga, Arts, Movement and Teaching is what she mostly want to share with her students – showing them how wonderful and unique they all are, respecting their individuality and supporting them in finding their own essence and their own happiness within.
Connect with her in Facebook Cayetana Facebook  and for Instagram Cayetana Instagram 
Book Online
Book a yoga class through our schedule and online booking system.
Book your place
Sept 2022 – Yoga for Kids Teacher Training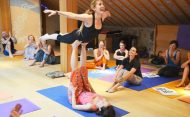 Time: Fri 1-5pm, Sat 9am-6pm, Sun 9am-4pm
Price: £430 Early Rate
In person Yoga for Kids Teacher Training
Hear about our New classes and Events. Sign up for our Newsletter