Saturday Yoga & Workshops
Get set for Special Saturday Yoga Classes!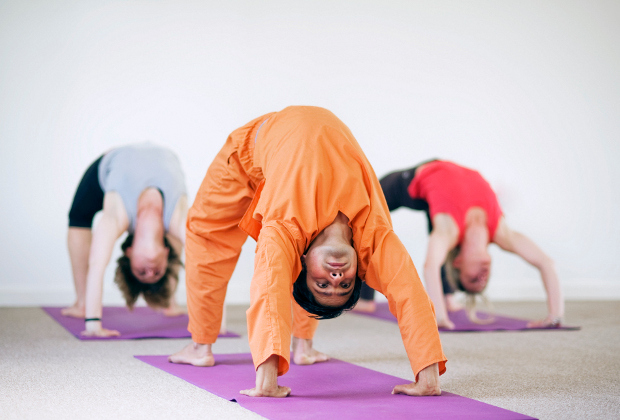 Yoga Fulness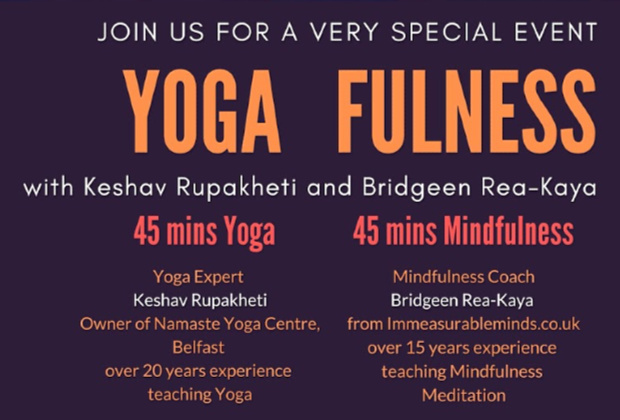 with Keshav Rupakheti and Bridgeen Rea-Kaya
45 mins Yoga & 45 mins Mindfulness Meditation
Saturday 19 January 2019
10.30am – 12 noon
£18
…………………………………….
A Special Event
We have been asked to do an event like this so many times. And here it is!
Yoga and Mindfulness together at the same workshop!
2 of Northern Ireland's finest have come together for this unique workshop.
Keshav Rupakheti, Owner, Director and Principal Yoga instructor of Namaste Yoga Centre. With over 20 years experience teaching Yoga and training Yoga instructors.
Bridgeen Rea-Kaya, Mindfulness Coach, Owner of Mindfulness company Immeasurableminds. With over 10 years experience teaching Mindfulness Meditation and Mindfulness practices.
45 minutes of Yoga followed by 45 minutes of Mindfulness meditation.
You do not need any experience of Yoga or Mindfulness to attend.
Totally suitable for Beginners.
Please wear suitable clothing such as sports gear and bring warm clothes to put on during the Mindfulness session.
Please book your place via our schedule and bookings page or by leaving in the only at the Namaste Yoga Centre.
Yoga Workshops
These Yoga Workshops are 3 hours long and are physically intensive.
A full body work out, encompassing many yogic techniques including Asana (postures), Pranayama (breathing) and a deep guided Savasana (relaxation).
There will be a section for pair work and a focus on alignment throughout.
These workshops are suited to those who have a good level of fitness and are accustomed to regular yoga practice.
All yoga students are welcome, you don't need to be a current Namaste Yoga Centre Student to join us.
Check the Events page to see when the next workshop is.
Special 2 hour Yoga classes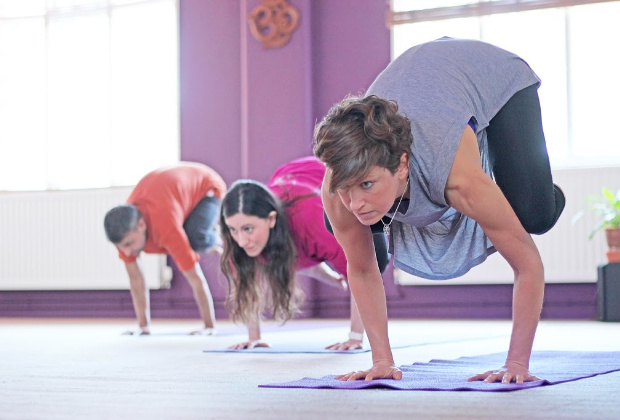 An extended intermediate class with an extra 30 minutes of fun postures that we can't fit into the regular classes.
What better start to the weekend and a great opportunity to learn new postures.
This class is suitable for any level so long as you have 2 months yoga experience and you can handle 2 hours of Yoga practice.
Check out our EVENTS for the next Masterclass
Book Online
Book a yoga class through our schedule and online booking system.
Book your place
May 2019 – Yoga for Kids Teacher Training with Cayetana Rodenas from Yoga&Kids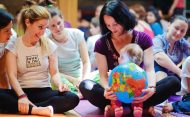 Time: Fri 1pm - Sunday 6pm
Price: £400
3 - day course, mainly practical with some theory, in which you will experience how to be a kid again and connect with your inner child
Hear about our New classes and Events. Sign up for our Newsletter