Mixed – All levels (60-75 mins)
A dynamic Yoga class in our airy and peaceful Yoga studio.
A yoga work out suitable for all levels including Beginners. You will learn a wide variety of yoga poses in a fast paced class. There is breathing and relaxation at the end of the class so that you leave feeling revived.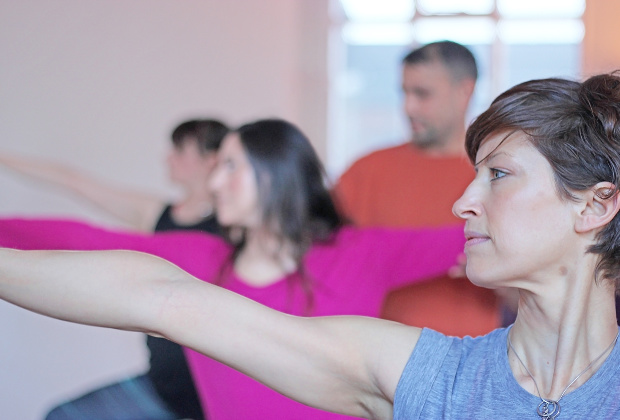 We provide 4 Mixed Ability Yoga Classes:
Monday : 7-8pm – £9 online/ £10 drop in
Tuesdays : 1 -2 pm – £9 online/ £10 drop in
Thursdays : 6.45 – 7.45pm – £9 online/ £10 drop in
Sunday : 11.15am-12.30pm – £10 online/ £10 drop in
…………………………………………………………………………..
Either pay online per class (go to Book Classes)
or £10 Pay at the Door
8 week session available for Monday 7pm, Tuesday 1-2pm and Thursday 6.45pm (Phone Jennifer 07966912953 to book your place)
*not suitable during pregnancy


Our Yoga classes are a workout.
This class is suitable for any level including Beginners. (but not if you are injured)
60-75 minutes of Yoga which will provide a great foundation for your Yoga practice.
You will learn Yoga Postures (Asanas), Breathing techniques (Pranayama) and Relaxation (Yoga Nidra).
But don't worry; you don't need to know what these terms mean to do this class. Anyone can learn Yoga and this class is a great way to start.
Be prepared, Yoga is a work out and you'll probably sweat, even in this Mixed Ability Yoga class.
Keshav Rupakheti, Jill Hogan, Sammia McCamphill and Orla McKeagney teach these Yoga Classes.
For a more basic and easier level then try out our Absolute Beginners Yoga class.
If you are unsure which class is for you, feel free to chat to Keshav or Jennifer, they will find the right class for you.
New to yoga? Here is info on What to Wear to Yoga.
'Simply the best yoga place in Belfast!' Emma
Book Online
Book a yoga class through our schedule and online booking system.
Book your place
May 2019 – Yoga for Kids Teacher Training with Cayetana Rodenas from Yoga&Kids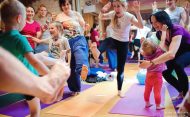 Time: Fri 1pm - Sunday 6pm
Price: £400
3 - day course, mainly practical with some theory, in which you will experience how to be a kid again and connect with your inner child
Hear about our New classes and Events. Sign up for our Newsletter