The Money Workshop: A transgenerational perspective on Money hosted by Mayella Almazan
Time: 7pm - 9.30pm
Price: £45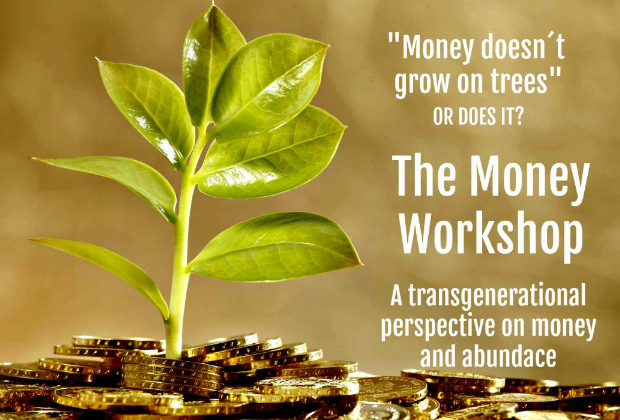 The Money Workshop: A transgenerational perspective on Money
hosted by Mayella Almazan from Yo Soy Gaia
Thursday 11 October 2018
19.00  – 21.30
£45
Pay via  Paypal please
…………………………………..
Most of us feel deficient in making, managing and growing money, and yet we do not understand how to change our relationship with it.
They say that "money does not grow on trees". However, the way money is used by you is related to the history of economical wellbeing, to the stories of (im)proper financial management at home, to the inheritances gone wrong, in fact to the whole story of abundance/scarcity that can be found in your family tree.
In this way, we could say money DOES grow (or not) on trees, on family trees that is.
In a divorce, for example, until the issue of money is resolved, it may not be available to your children.
Or the story of the person who earns extra money and then goes on to get sick forcing them to spend the surplus. Why does it happen?
We all know how Inheritances divide families, but how can we manage an inheritance that leaves no wounds?
Have you heard of similar cases? These are all examples of unresolved family issues that are expressed through your money.
This is a workshop where you will be able to discover the unconscious dynamics with which you earn and use money in your daily life, as well as learn how to improve your economy.
I will also give you theoretical and practical tools on how to approach money to ensure it grows and flows.
We will also carry out a Movement of the Soul that will allow you to stop the family loyalties that affect your economy and that will support the energy change so that the money flows.
In this way you will embrace the conscious, emotional and energetic components related to your economy, carrying out a complete job.
Booking essential.
FACILITATOR
Mayella Almazan-Arreola, PhD is a Hellinger Sciencia® facilitator and Systemic Coach passionate about the impact of transgenerational and ancestral inheritance in our everyday lives. She is the Founder of Yo Soy Gaia (www.yosoygaia.com) and facilitates workshops worldwide.
Book Online
Book a yoga class through our schedule and online booking system.
Book your place
May 2019 – Yoga for Kids Teacher Training with Cayetana Rodenas from Yoga&Kids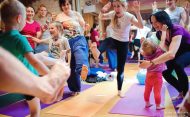 Time: Fri 1pm - Sunday 6pm
Price: £400
3 - day course, mainly practical with some theory, in which you will experience how to be a kid again and connect with your inner child
Hear about our New classes and Events. Sign up for our Newsletter