I Love…Meditation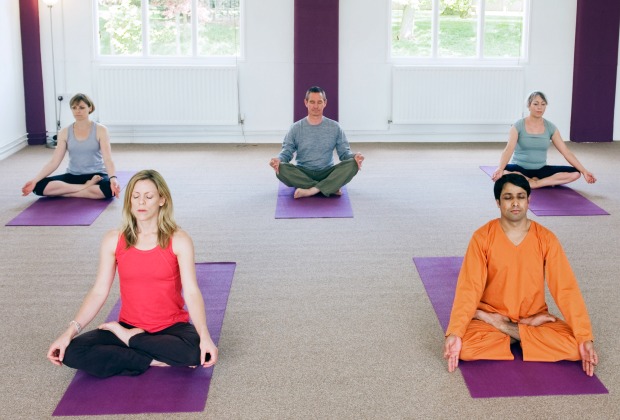 I started meditating many years ago. When I did my Reiki training it was part and parcel of the self discipline of beginning to take some time out for yourself. All these years later, I still meditate regularly and also I've been running meditation classes for the last couple of years.
Here's 5 things I love about meditating…
I love…That meditation gives me space, frees my mind of clutter, and often helps me to see life issues in a clearer and more balanced way.
I love… how there is no training needed to join in with meditation. No dogma or belief system is needed either. Simply the willingness to let go and go with the flow.
I love… how after meditating… people start to open their eyes and I can see that realisation starting to light up their face that something quite wonderful has happened.
I love… that meditating helps me to sleep so soundly.
I love… how meditation will meet you where you need it. One attendee begged me to do a rejuvenating meditation as her house was in such a state and she needed to gather some "oomph" to tidy up! And I was delighted to hear that she went home afterwards and was able to achieve her goals!
One of my class attendees said it perfectly:
"Meditation for me is best described as "putting up the do not disturb sign."
……………………………………………………………………………………………………………
Ruth teaches Modern Meditation on the 1st and last Tuesday of each month and facilitates specialist workshops one Saturday per month. Check out the EVENTS to find about her next workshop.
Book Online
Book a yoga class through our schedule and online booking system.
Book your place
26 January 2019 – 45 mins Express Yoga Class – with Keshav Rupakheti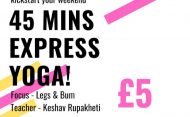 Time: 10.30am - 11.15am
Price: £5
A fast and Affordable class to kickstart your weekend!
Hear about our New classes and Events. Sign up for our Newsletter