13 Dec 2018 – Christmas Charity Mindfulness Class
Time: 8.15pm
Price: free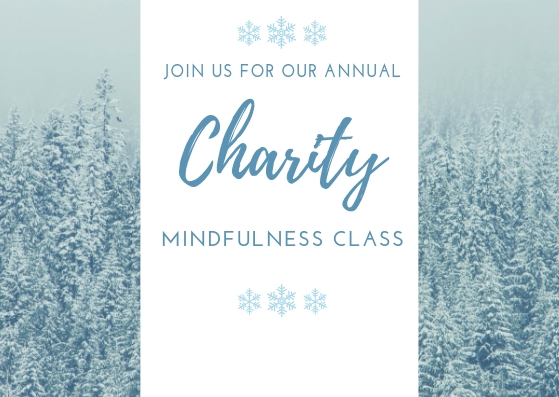 Christmas Charity Mindfulness class
Thursday 13 December 2018
8.15pm – 9.15pm
FREE
*Suggested donation £10 to Action Cancer
………………………………………………………………………………
Now a yearly tradition my last evening mindfulness class of the year before Christmas is for charity.
This is a FREE class but I will be asking for donations.
Last year we raised £293.75 for Hospice UK. In 2016 we raised £239.50 for Syria Relief.
This year the charity is Action Cancer, it will go directly to the local office here in Belfast.
The class will be a 'Christmas special' with some mindful chocolate eating!
And for those interested we will be going for a chinese at 6.30pm in Macau (downstairs from Namaste) before the meditation!
Please let me know if your coming for food as I need to book a table – thank you.
Christmas jumpers optional! 🙂
This event is support by Namaste Yoga Centre and everyone is welcome, please mark it in your diary.
You do not have to donate through this website you can donate directly with cash on the night.
Suggested donation is £10. Thank you.
Book Online
Book a yoga class through our schedule and online booking system.
Book your place
26 January 2019 – 45 mins Express Yoga Class – with Keshav Rupakheti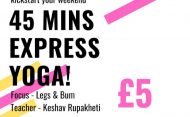 Time: 10.30am - 11.15am
Price: £5
A fast and Affordable class to kickstart your weekend!
Hear about our New classes and Events. Sign up for our Newsletter