Chill Out Class with Keshav
Time: 20.15 - 21.00
Price: £9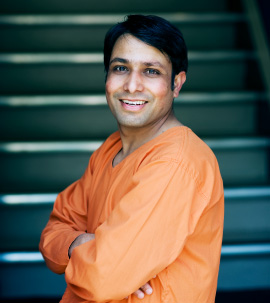 Chill Out Class with Keshav
Thursday 14 September 2017
8.15pm – 9pm
£9
Please book via Jennifer at the Namaste Office 07966912953
jennifer@namasteyogacentre.co.uk
……………………..
45 minutes
Relax and Let Go
Slow, Gentle, Relaxing yoga
Breathing
Deep relaxation meditation
……………………..
A one off class with Keshav.
Lots of people have been requesting a relaxation class, so here it is.
……………………..
Suitable for everyone. any age. any level of ability.
Wear clothes that you can move in and feel relaxed in.
Please book via Jennifer at the Namaste Office 07966912953
jennifer@namasteyogacentre.co.uk
Book Online
Book a yoga class through our schedule and online booking system.
Book your place
26 January 2019 – 45 mins Express Yoga Class – with Keshav Rupakheti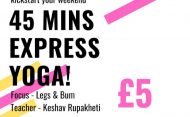 Time: 10.30am - 11.15am
Price: £5
A fast and Affordable class to kickstart your weekend!
Hear about our New classes and Events. Sign up for our Newsletter