Yoga Workshop with Keshav Rupakheti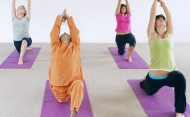 Time: 10.30am - 12.30pm
Price: £25
Yoga Workshop with Keshav Rupakheti
Hear about our New classes and Events. Sign up for our Newsletter
Handstand and Partner Acro Workshop
Time: 10.30-12.00 noon
Price: £25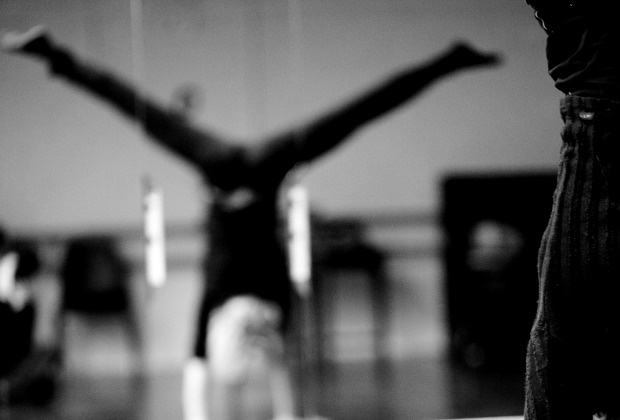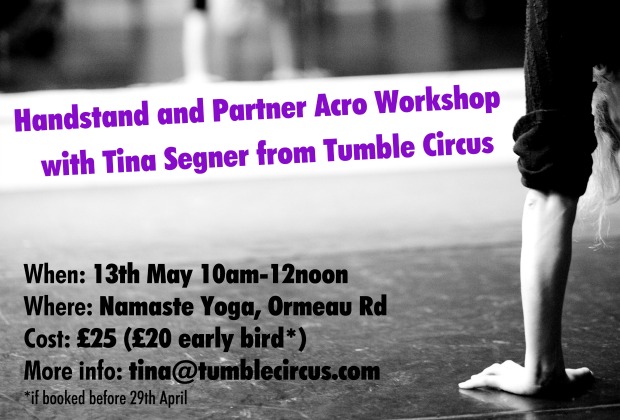 Handstand and Partner Acro Workshop
Saturday 13 May 2017
10am – 12noon
Cost: £25
(£20 early bird if booked before 29th April)
Please email tina tina@tumblecircus.com to book
Money can be left in at the centre or bank transfer
Limited places so please book early to avoid disappointment
……………
A 2h workshop in handstands, headstands and partner acrobatics (basically standing and balancing on each other, sideways, upside down and the right way up). It's a lot of fun, but might give you some well earned bruises…
No previous experience necessary, but the longer you can hold a plank the better….
For bookings and more info please contact tina@tumblecircus.com
Cost: £25 (£20 early bird if booked before 29th April) Limited places so please book early to avoid disappointment.
Tina Segner is the co founder of Tumble Circus, Ireland's premier touring circus company, specializing in high skill circus – theatre – comedy (indoors and outdoors). At the core of Tumble Circus is a dedication to training, learning and constantly pushing the boundaries of their own work. It is their desire and life's work to create new and exciting circus that entertains, amazes and is accessible to all.
Tumble Circus have toured extensively throughout Ireland, Europe and Australia.
For bookings and more info please contact tina@tumblecircus.com